If you know me, then you know that I have a sweet tooth! I have been told that I get it from my father because he loved sweets as well. The first macaron that I ever tasted was not Vegan. I know, sue me. Yikes! I fell in love y'all! This delicate confection was made famous by the French. Macarons are meringue-based confections made up of two flat almond-based cookies. The macaron is then filled with an emulsified filling like jam or ganache. They can come in a variety of flavors due to a slight change by adding food coloring and varying the filling type with different ingredients.
After tasting this heavenly dessert, I went on the hunt to find a baker with the vegan version and who was a black woman. If you have been following my blog, you are aware of why I feature black women and their businesses. I was ecstatic when I found a pastry baker, Mac'n by Mari, based out of Philadelphia! She bakes both Vegan and non-Vegan macarons. You can build your own box of the non-Vegan macarons. However, the Vegan macarons are rotated seasonally and are three different flavors that are evenly dispersed among the box of dozen. I ordered my first box (because let's be honest I will be ordering more) and patiently waited for my email confirmation.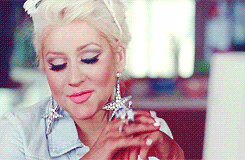 She ships on a specific day of the week, so I knew when to expect my order. I waited and the big day arrived! Unfortunately, the shipping carrier lost my order. However, Mari was gracious about it and reshipped the package for me at no extra charge! I really appreciate her for doing that because I understand the impact, product costs and shipping fees, that mistakes like this have on a business. My lovelies arrived in the mail packaged to ensure that they did not take too bad of a beating while on the way.
Inside, she selected Vanilla (4), Cinnamon (4), and Passion Fruit (4) for a total of 12. I love that she packages them with a card of not only the flavors, but the ingredients and storing instructions. Please keep in mind that the card has the ingredients for the non-Vegan macarons, but when you order Vegan macarons– you will be sent Vegan macarons.
I am in the south, so these babies travelled pretty far to get to me. The macarons held up well; thanks to how she padded the shipping box.
Y'all, they melted in my mouth like butter! The outside has a nice slightly crunchy, but airy texture combined with a flavorful soft center. I love how colorful and vibrant they are too! They all had very distinct flavors and were well-balanced in taste.
My dozen did not make it to see three days! Yes, they are that damn good. Please check out Mac'n by Mari for her delectable macarons. When you order, leave a note saying: "TheBrownPerfection.com sent me".
_____________________________________
Check out the Food & Recipes section for reviews, recipes and more!
_____________________________________
C O N N E C T – W I T H – M E